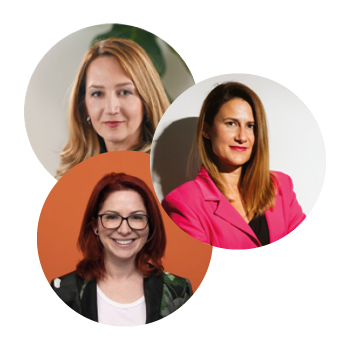 Diana Herac, HubSpot
Ana Križmančič, Visionect
Jasna Suhadolc, Actuado
Recording:
HubSpot x Actuado Webinar
GET BETTER VALUE FROM YOUR CRM
Are you getting value from your CRM?
Perhaps you don't have one at all. Or you have disconnected solutions that are costing you a lot due to too many point solutions and/or disconnected legacy platforms.
These are the times to optimize: the business processes, the cost, the focus — and to better connect with your customers. How can a CRM help you with that?
Register to get the recording of this webinar that took place on 26 October 2022 and learn more about:
What you need for a digital transformation process

How to choose the right CRM for you

What you need to consider when implementing a CRM

Why integrations matter

Why HubSpot Sales Hub was named the #1 CRM in G2's Spring 2022 CRM Grid
Why custom onboarding and implementation are crucial for employee adoption and success
Clients' experience with the onboarding
Tips and tricks on how to run your business better with CRM & marketing automation
Register to receive the webinar recording
About Actuado
We are an inbound marketing and sales agency working internationally since 2000. In 2019 we rebranded as Actuado.

Currently we are a HubSpot Platinum Solutions Partner & a Vidyard Video Selling Certified Partner. With a strong understanding of digital marketing most of our work is focused on inbound marketing, HubSpot CRM implementation and integration, marketing automation, and content creation.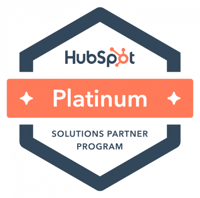 Speakers

Diana Herac, I
nbound Growth Specialist
HubSpot for CEE @ HubSpot
Diana has been working for the past 15 years in sales with 12 in software sales in a variety of industries (VoIP, Telecom, Ecommerce, CMS, CRM) with customers all over the world. She has been part of the Central and Easter European HubSpot sales team for the past 3 years, helping businesses in the region grow better.

Ana Križmančič, Marketing Team Lead @ Visionect
Ana is a senior marketing and communications professional with more than 15 years of experience on the agency and client side. Starting with PR, communication management & events and switching to strategic brand development and digital marketing, she gained in-depth marketing knowledge and the ability to plan, execute, and report excellently in various marketing disciplines.
Growing up, she spent many years on the athletic court, which has left her with amazing multitasking skills, perseverance, adaptability to different circumstances and a habit of reaching goals and always setting new ones.


Jasna Suhadolc, Founder and Managing Director @ Actuado
Jasna is the founder of Actuado and a digital marketing professional with over 2 decades of experience. She works with international clients on inbound marketing and sales strategies and provides consulting, training and speaking. She is passionate about marketing and new technologies, and her love for templates and checklists is unparalleled. Lately she has been focusing on chatbots, webinars and AI to bring value to her clients. She is also the author of the book New opportunities of e-communication (in Slovenian), a sought-after speaker at conferences, and a frequent jury member at awards such as the Effie Awards and the IABC Gold Quill.